Senior Living in Wahpeton, ND
Enjoy an independent-minded community of compassion.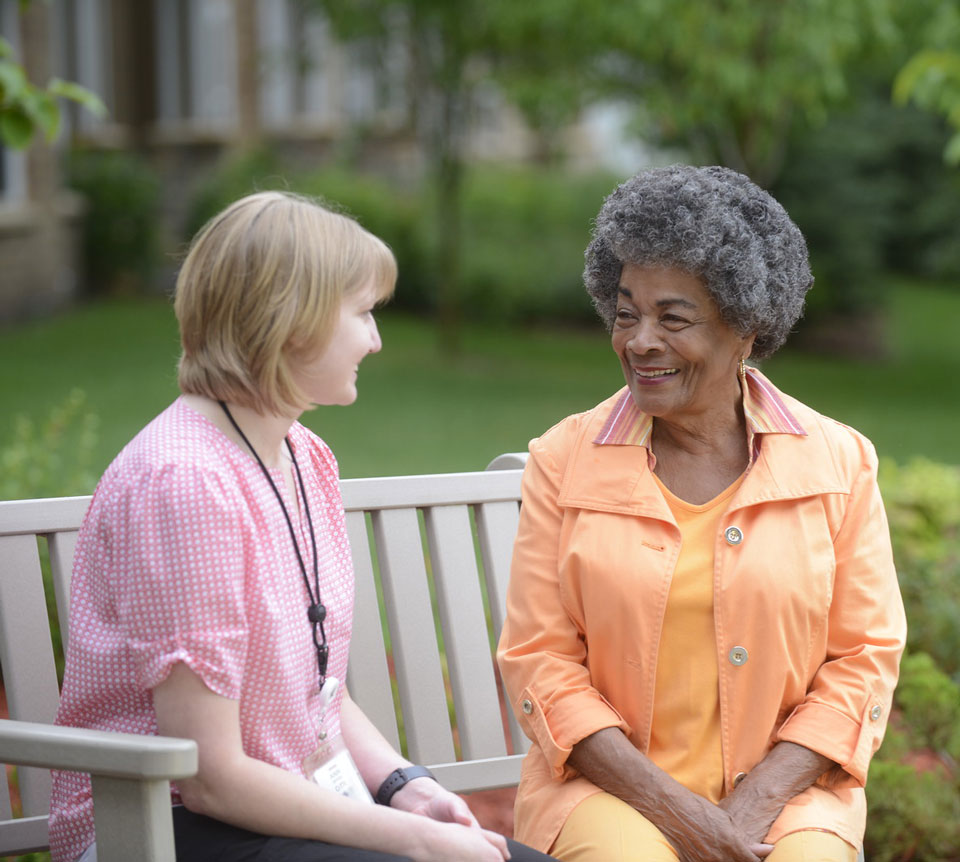 Our senior living community in Wahpeton, ND, offers residents the freedom to fully enjoy the life they love. The connected, small-town feeling of Benedictine Living Community-Wahpeton and the residents who live here reflect the area we call home: open, friendly and independent.
As a faith-based senior living community, we believe in providing compassionate service to others. That's why we offer a range of living options — independent living, assisted living, skilled nursing, rehabilitation and Home Health — to provide a smart and practical plan for the future.
Being a Benedictine Living Community also allows us to tap into a strong senior living network to ensure we're providing a lifestyle that incorporates the best thinking, training and techniques to boost residents' overall health and wellness. To us, there is no higher calling.
There's power in community. Those who make their home within the Benedictine family know this firsthand. Learn more about how we keep the best interest of our residents at heart every day.