Paving the Way— Campus Walking Path Campaign
In 2021, we're focused on raising $150,000 for our Campus Walking Path Campaign. We plan to extend smooth, looping, concrete walking paths at our Benedictine Madonna Meadows campus ($35,000) and at our Benedictine Byron campus ($55,000) as well as repair existing paths at all campuses, including Benedictine Madonna Towers ($68,000).
Donate today to help provide our residents with a safe place to exercise, relax and enjoy nature's beauty.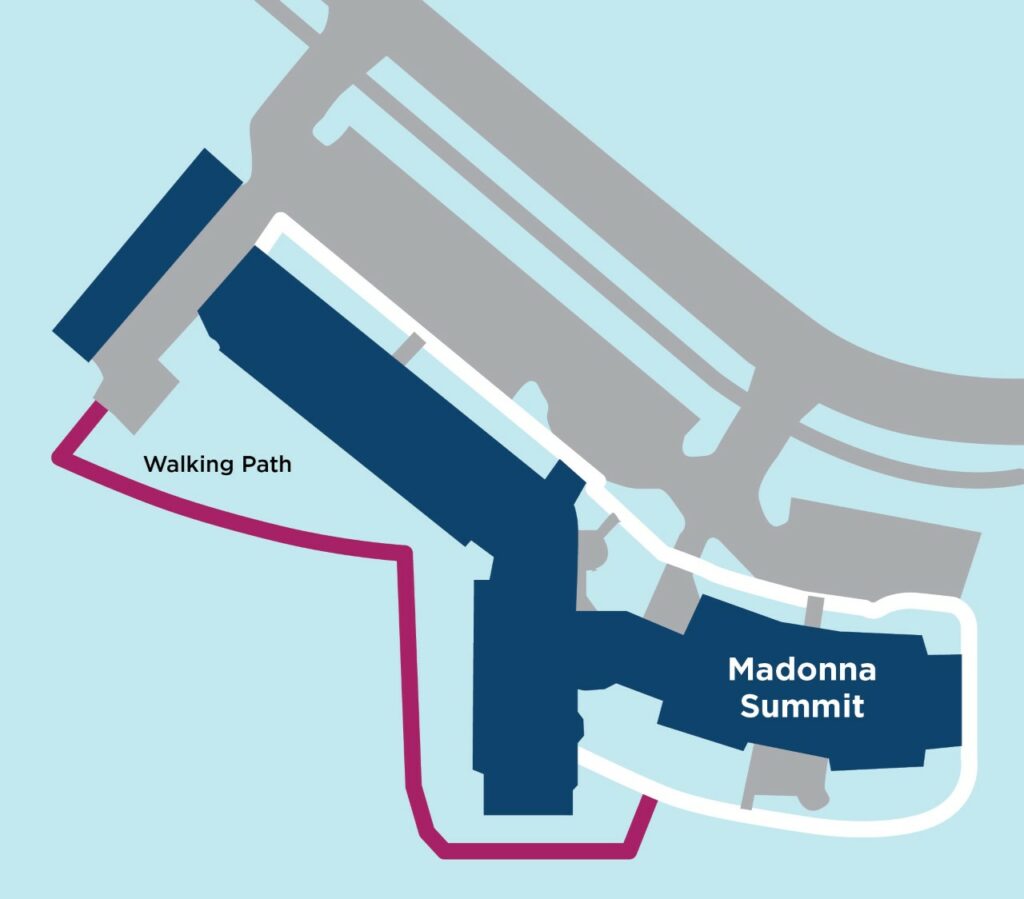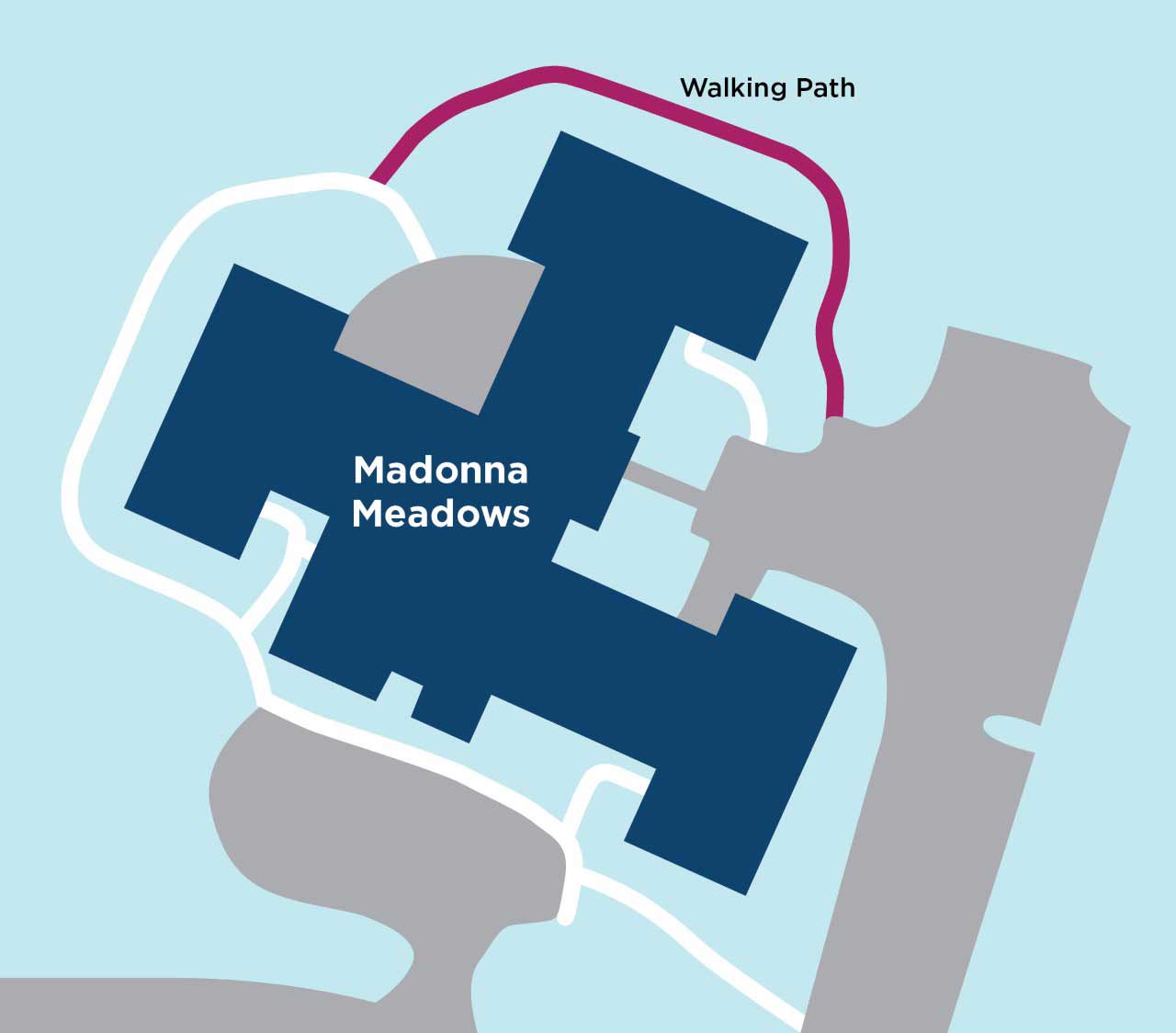 Your gift makes a difference.
Gifts to Benedictine Foundation-Rochester/Byron breathe life into our mission supporting efforts to enhance the care we provide. Gifts may be applied where the need is greatest or specifically designated by generous donors — like you.
Your charitable support to our Foundation can help invigorate the lives of our residents on our three campuses by expanding opportunities for socialization, creativity, recreation and cultural experiences.
We're committed to providing compassionate, quality care with special concern for the underserved and those with special needs. For example, gifts from generous donors have allowed us to add:
Additional care residences and services
Chapels
Private rooms with private bathrooms and showers in our rehab unit and skilled nursing care center

Health and wellness activities
Shuttle vans
Private memory care suites
Every gift truly makes a difference.
Call 507-206-2219 or get in touch using the form on this page to learn more about the charitable impact of our faith-based senior living community.