Katie Johnson joins Benedictine Living Community-St. Joseph as administrator
April 14, 2022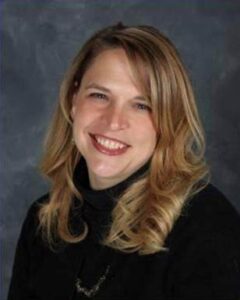 Katie Johnson joined Benedictine Living Community-St. Joseph as administrator of the skilled nursing facility.
Johnson brings broad leadership experience to her new role. Prior to joining Benedictine St. Joseph, she served as a nursing home administrator in Savannah, Mo.; worked at the University of Missouri Extension office; served eight and half years in the Air National Guard with the 185th Fighter Wing , Sioux City, Iowa, and later with the 139th Airlift Wing, St. Joseph, Mo.; and briefly in construction management.
Johnson is a graduate of Northwest Missouri State University, Maryville, Mo., where she earned a bachelor's degree in business management. She also obtained an associate in arts in personnel management from the Community College of the Air Force.
Johnson and her family reside in Savannah where they enjoy camping, fishing and hiking.
On coming to Benedictine St. Joseph, Johnson said, "I'm excited to join this community. Benedictine Living Community of St. Joseph is housed on a beautiful campus and has always had a positive reputation in the St. Joseph area. It's wonderful to be in a home where we can care for seniors along all the continuum of care levels. My heart just finds joy in serving older adults."