Benedictine president/CEO Named One of Minnesota's Most Influential Health Care Leaders
February 3, 2021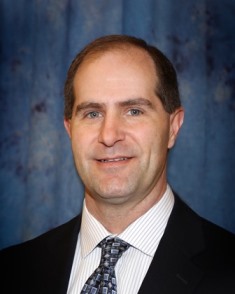 Jerry Carley, Benedictine president/CEO, was named one of Minnesota's Most Influential Health Care Leaders by Minnesota Physician in its November 2020 edition.
Once every four years, Minnesota Physician invites readers to submit names of colleagues whose outstanding leadership can be acknowledged. According to Minnesota Physician, this list of the 100 Most Influential Health Leaders represents a cross section of the breadth and depth of Minnesota's health care delivery system, from clinical care to health care policy to administration and management. This list also provides a snapshot of the depth and complexity of issues that shape health care delivery and the diversity of individuals leading these efforts.
Minnesota Physician noted that this year, in addition to the challenges already faced by health care leaders, that the COVID-19 pandemic became the major concern for every health care organization. Navigating the pandemic and the post-pandemic future has raised the need for leadership even higher.
"As we all face the difficult issues caused by this pandemic, I am thankful to be surrounded by leaders with the knowledge and wisdom to navigate this uncertain time," Carley said. "This is a tremendous honor and I congratulate all who share this with me."
Carley joined Benedictine as a member of the Benedictine Board of Directors and its finance and strategy committees in 2015, and became president/CEO in December 2017. Before joining Benedictine, Carley was the president and CEO of CSJ Initiatives, Inc., a fully integrated senior care company in Wichita, Kansas. Carley also currently serves as a member of the LeadingAge Minnesota board of directors.