Benedictine appoints Laura Campbell as new senior vice president for people development
May 19, 2021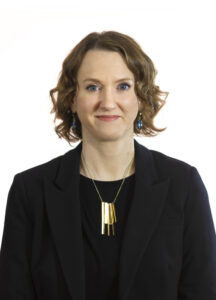 Laura Campbell has been appointed as senior vice president for people development, effective June 1, 2021.
At Benedictine, Campbell will be responsible for strengthening the organization through its most important resource – our people.  As senior vice president for people development, Campbell will have oversight of the development of our associates and the structures, processes and practices that directly relate to their work.  With our Mission and Core Values as a guide, she will provide leadership and accountability for Benedictine's human resource functions including compensation, benefits, associate engagement learning and development, labor relations, performance management, recruitment and onboarding, organizational development, policy and procedure, regulatory compliance and worker's compensation.
"Laura Campbell has demonstrated leadership serving our most important resource – our associates.  She brings valuable understanding and experience in human resource management especially through her work at Benedictine.  We look forward to her new ideas and creativity to serve our people" said Jerry Carley, president and CEO.
Campbell joined Benedictine as director of organizational learning in 2016.  In the last five years, she has brought new focus to the important area of education and training of our associates.  She accomplished this through the design and development of a supervisory training program, creation of new educational programs dedicated to clinical associate quality and retention, streamlining critical regulatory and compliance training and other similar programs. Prior to joining Benedictine, Campbell served in a variety of positions with Allina Health focused on systems learning and training.  Additionally, she has human resources and training experience with a variety of national and international companies such as Anderson Windows, Toro Company and St. Paul Pioneer Press.
Campbell has a Master of Science degree from the University of Wisconsin-Stout and a Bachelor of Arts degree from the University of Wisconsin-LaCrosse.