Benedictine appoints Gift Matemba-Mutasa as new senior vice president for marketing
June 1, 2021
Gift Matemba-Mutasa will join Benedictine as senior vice president for marketing on June 14, 2021.
At Benedictine, Matemba-Mutasa will be responsible for providing leadership and strategic direction for marketing across the organization. As senior vice president for marketing, Matemba-Mutasa will have oversight of all marketing related functions ate including marketing strategy, brand strategy and identity management, communications, digital marketing and other similar activities.
"Gift Matemba-Mutasa has strategic planning, marketing and product line management experience in a variety of sectors. We look forward to his leadership in this important area at Benedictine and his ongoing efforts to advance the Benedictine brand" said Jerry Carley, president and CEO.
Most recently, Matemba-Mutasa served as senior marketing and sales director at Be the Match-National Marrow donor Program in Minneapolis. He also has extensive industrial product line strategy and marketing experience with several Minnesota-based companies including Pentair, Honeywell and 3M. In these roles, he developed and implemented strategic planning frameworks, marketing and recruitment plans, led cross-functional teams, developed marketing and business performance metrics and systems and other similar activities.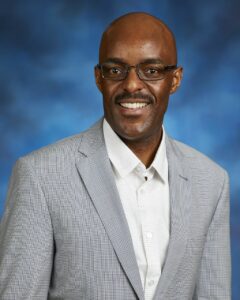 Matemba-Mutasa has a Master of Business Administration from Wake Forest University in Winston-Salem, North Carolina and a Bachelor of Science in Aeronautical Engineering from the United States Air Force Academy in Colorado Springs, Colorado.