Assisted Living, Skilled Nursing and Memory Care in Hastings, MN
Welcome Home! Reserve your apartment today!
Benedictine Regina is dedicated to empowering seniors to realize their highest potential for a healthy, happy, active life. Our array of cozy, welcoming living options are designed to provide the right amount of customized care—not too much and not too little. Our residents can choose a lifestyle that balances personal freedom and independence with security and peace of mind.
Call 651-404-7947 or use the form on this page to learn more about how Benedictine Regina can give you the personal support you need.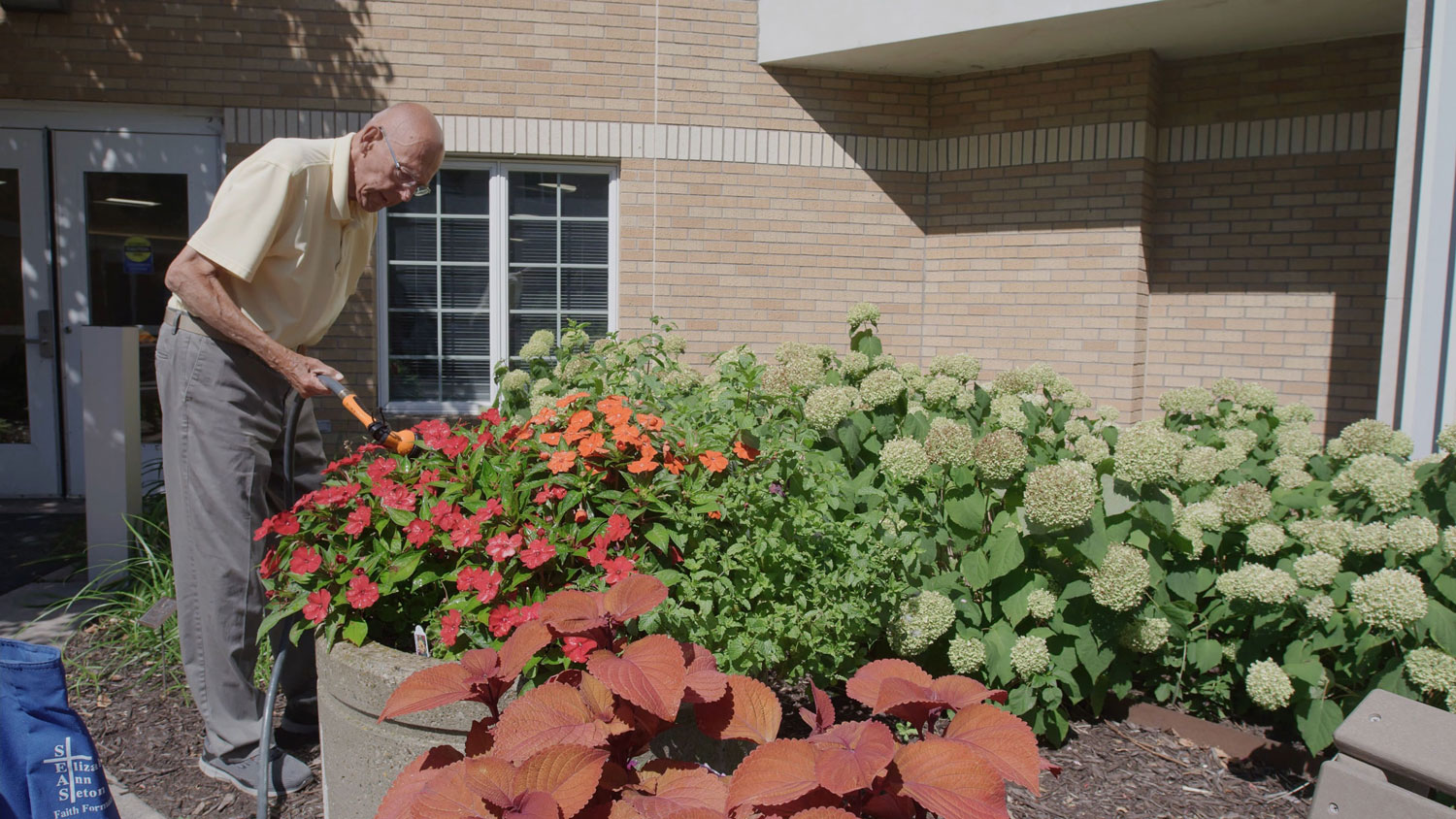 Strong roots in the Hastings, MN community, dating back to 1953, and well-defined core values are the foundations of Benedictine Living Community-Regina.
What we offer:
A commitment to compassionate, quality, faith-based care
Studio, one- or two-bedroom apartments with kitchen/kitchenette, full bathroom and large living areas
Weekly housekeeping, laundry service available
Access to a full continuum of on-site health care
Nurses and other qualified caregivers who provide personalized wellness plans
Long- and short-term skilled nursing with palliative and hospice care services
Social, educational, spiritual and recreational programs
"I have been here for 14 wonderful years, which says alot! Part of that time was with my husband by my side. Benedictine Living Community-Regina has become family to me, and it has allowed me to strengthen my relationship with God. There are so many wonderful people that live and work here, I am truly blessed."
– Therese A.
"My father was in the Tabitha Memory Care, and the care that they gave him during his time there was second to none. They treated him with love, respect and dignity until his final breath. My family will be forever grateful to Benedictine Living Community-Regina for all that they did!"
– Son of former resident
Reserve your apartment now!
Our faith-based senior living community in Hastings offers assisted living apartments, skilled nursing and specialized memory care.
Heritage A – Assisted Living
451 Square Feet
Heritage I – Assisted Living
493 Square Feet
Single Studio – Assisted Living
200 Square Feet
Tabitha A – Memory Care
451 Square Feet
Pauline Single Studio – Memory Care
185 Square Feet
For more information or to schedule a tour, complete the form below or call 651-404-7947.