Benedictine appoints Anneliese Peterson as new chief operating officer
October 26, 2022
Anneliese Peterson will join Benedictine as chief operating officer on December 5th, 2022. Benedictine is a leading faith-based provider of senior care and senior living services in the Midwest.
At Benedictine, Peterson will be responsible for providing leadership and strategic direction across the organization. As chief operating officer, Peterson will have oversight of more than 30 communities and all their respective functions. She will lead the implementation of key strategic objectives and drive the financial and operational performance of the same. In addition, Anneliese will oversee operations governance, partner relations, board development and she will partner with the CFO in developing the annual operating budget.
"Anneliese Peterson has a wealth of strategic planning, operations, and overall leadership experience in the senior living sector. We look forward to her leadership in this important area at Benedictine and her ongoing efforts to advance the Benedictine Mission," said Jerry Carley, president, and CEO.
Most recently at Walker Methodist, in her role as COO Anneliese led the day-to-day internal operations of the organization and she managed external partnerships to support the creation and growth of new business lines. She participated in the organization's strategic planning process with the CEO / president in collaboration with the board of directors. She led the transformation of the organization from predominantly skilled nursing to housing and she grew Walker Methodist from 11 to 18 communities during her tenure. Anneliese leveraged her strategic thinking and innovative mindset to expand overall programing. She also led efforts to stabilize housing occupancy / census and partnered with the Foundation to increase donations and grants for programming and capital investments. Additionally, Anneliese has a wealth of hands-on management experience in senior living communities to include executive director-level roles. She began her senior living career at Marriott Senior Living 20 years ago and she is a Licensed Assisted Living Director (LALD).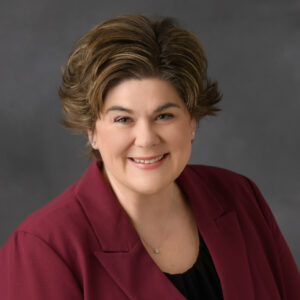 Anneliese has a Master of Industrial / Organization Psychology from the University of Northern Iowa, Cedar Falls, Iowa and a Bachelor of Arts in Psychology and Organizational Communication from Concordia College in Moorhead, Minnesota.