Benedictine Ada Thanks Sponsors, Community for ATV Fun Run Success
September 2, 2022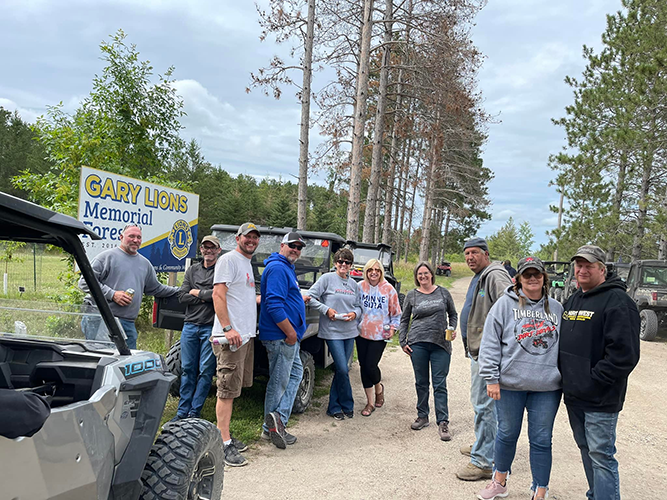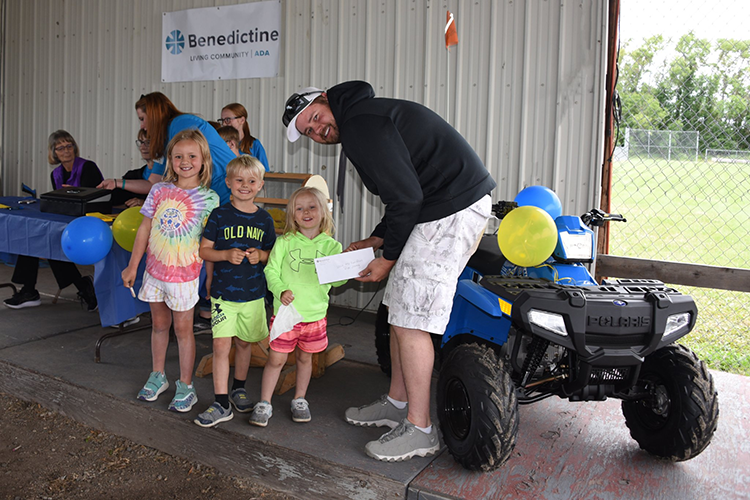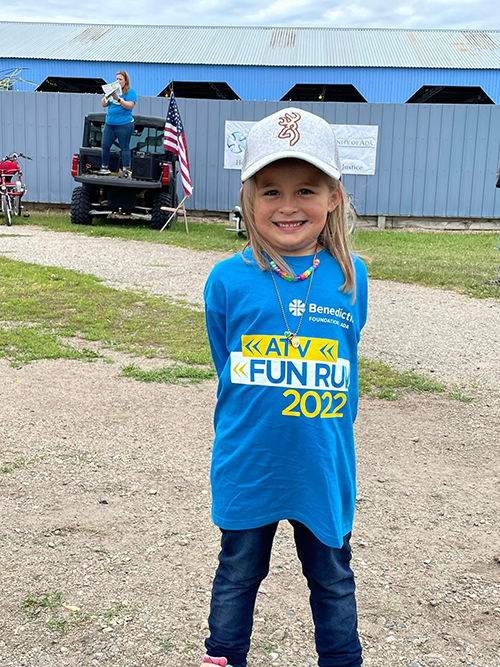 The Benedictine Ada Foundation extends a huge Thank You to our 3rd Annual ATV Fun Run sponsors and supporters! We had a banner year, with 105 community members participating in this year's Aug. 7 event at the Norman County Fairgrounds. More than $27,000 was raised – a new record! – to support new flooring to enhance resident rooms and common areas.
"As our largest fundraiser of the year, every dollar raised through the ATV Fun Run is critical in supporting our long-standing mission to provide the highest quality care to older adults in an inviting, home-like environment," stated Cassie Visser, Housing and Foundation Director at the nonprofit Benedictine Living Community-Ada. "We are very grateful for the generosity of the greater Ada community, including our sponsors, donors, attendees, staff, volunteers and Foundation committee, who helped make this year's event such a success."
We appreciate the support of our generous sponsors:
VIP Sponsors – $1,000
Anonymous
Ada Lions
Jorgine & Bud Hanson
Event Sponsors – $500
Benedictine
Little Learners Early Childhood Center
The Eggen Family – In Memory of Gloria
Ag Country Farm Credit Services
West Main Pizza
Gen Svare
Clay & Luanne Visser
American Federal Bank
Pit Stop Sponsors – $250
KRJB
Ada Electric
Eric & Ann Campbell
Grace Lutheran Church
Home Crown Realty
Manning Mechanical
Ada Future Leaders
Supermarket Foods
City of Ada
Red River Valley Sportsman's Club
Laughing Earth
Okeson Offtrail Sales
Performance Ag
In Honor of Roger Myers & Art Gilbertson
Prairie Dental
Thrivent
St. Joseph Catholic Church
Ada Body Shop
West Central Ag Services
Mudslingers OHV Club
Eric & Cassie Visser
Donor Wall Sponsors – $100
Al's Disposal, Inc.
John Brainard
Ohana Shaved Ice
Petro-Serve USA
Fredrickson-Ganje Funeral Home
Bennett Hoglum Agency
John & Colleen Germolus
Randy & Angie Green
Lindfors Insurance Agency
DeeDe Grieve
Colleen Kappes
Heitman Farms
Ada Building Center
Julin Law Office
McCollum Hardware
Ada Auto Dealers
Petry Insurance
Zion Evangelical Lutheran Women
Ross & Pat Pfund
Subway-Ada
Dave's Storage Rentals
Titan Machinery
Valley Vision
Impact Functional Fitness
RDO
Dale & Gail Zimprich
Congrats to our lucky Raffle Winners:
1st prize – Polaris Sportsman 110: Aneko Kuball
2nd prize – $200 Petro-Serve gift card: Alan Leiran
3rd prize – $100 McCollum Hardware gift card: Don Merkens
$250 cash prize: Jake Aakre
Thanks again to everyone for their support!